EBay announcement
Published: 11 years ago Author: Michael Lewis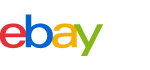 The British Museum and the Museums, Libraries and Archives Council (MLA) have partnered with eBay.co.uk to ensure that antiquities found in the UK are being sold legally on its site.
In order to prevent illegal sales of treasure, the Portable Antiquities Scheme (PAS, which is managed by the British Museum on behalf of the MLA) has set up a team to monitor antiquities sold on eBay.co.uk and to ensure that sellers have the right to trade them. Where the listing is illegal, PAS will report it to the Art and Antiques Unit of the Metropolitan Police and eBay.co.uk, which has committed to end illegal listings.The commitment is the latest development in eBay's on-going work with national law enforcement agencies.
eBay.co.uk is the first website to reach an agreement with the British Museum and the MLA banning the illegal sale of treasure over its trading platform,
English, Welsh and Northern Irish archaeological finds which constitute 'treasure' must be reported to the relevant authorities under the Treasure Act. Failing to report a find of treasure is a criminal offence.
In many cases, sellers innocently trade items on the web, unaware that finds need to be reported under the provisions of the Treasure Act. eBay has therefore also worked with the British Museum and PAS to create a guide to buying and selling antiquities safely on its site with advice about reporting obligations. The guide is to be found at http://pages.ebay.co.uk/buy/guides/antiquities
Dr Roger Bland, head of Portable Antiquities and Treasure at the British Museum said:
"We welcome eBay's assistance in helping stop the illegal sale of antiquities on the internet with this partnership. Our experience is that most people who buy and sell UK archaeological finds do so without being aware that they may be breaking the law if items have not been reported. We have therefore worked with eBay to ensure that its users are aware of its obligations through our guide. We will also be contacting sellers to ensure that they have reported items and have appropriate documentation."
Chris Batt, MLA Chief Executive added:
"For those who are selling items illegally, this partnership means we have in place a process to stop listings and take action against the individuals concerned. Doing so is vital because such activity is not only illegal but could also damage the archaeological record as, without effective reporting, valuable insights into our past could be lost forever."
David Lammy, Culture Minister comments
"eBay is one of this century's greatest success stories. A truly global phenomenon. But like us, they recognise that the expanding internet trade in art, antiquities and antiques has potential for abuse, and it is important that steps are taken to ensure that it does not unwittingly become a cover for criminality. I commend eBay for taking such a responsible stance."
Garreth Griffith, head of Trust and Safety at eBay.co.uk, comments:
"Educating our customers on what to look out for when buying antiquities on eBay and informing sellers of their obligations is of paramount importance. Giving our customers the knowledge and engaging that knowledge to help with our investigations work means we have 15 million pairs of eyes and ears out there working with us on a day-to-day basis.

Working with British Museum and PAS and harnessing the strength of our community of buyers and sellers means we have an extensive network to ensure that antiquities are sold legitimately. It is also an excellent example of the way that eBay can work with law enforcement to track people seeking the break the law and bring them to account."
DS Vernon Rapley, head of the Met Police Art & Antiques unit said:
"This is a really good example of the art market and those concerned in the preservation of antiquities working together to help prevent and detect cultural property crimes. We are fully supportive of the initiative and hope that it has a real impact on preventing illicit sales."